Mission Statement
Pet Care Clinic of Kokomo, Inc. is committed to providing the highest quality of patient care and exceeding our clients' expectations with the utmost concern and courtesy.
Emergency Information
One of the services we provide is EMERGENCY CARE
During hours, immediately call 765-453-4700
Payment Policy
Payment for all services rendered is due in full at the end of your visit. We accept a variety of payment types for your convenience.
Cash, Check*, Credit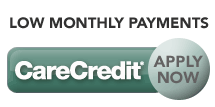 *Acceptance of checks for services is always at the discretion of the clinic management. There is a fee of $35.00 for all returned checks.
**F.A.Q.** Do you accept payment plans?
No, we do not accept payment plans. All payment is due at the time of services.
We do however work cooperatively with a company that does offer special financing for your pet's health needs. You may click on the following link to review their information and see if their offers would work for your situation.
(click on the picture to be re-directed to application information)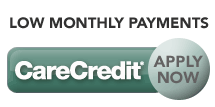 Deposits
There may be times when a deposit is required before services are performed. Some instances may include but are not limited to, missed appointments, consistently late for appointments, multiple pet time slot/appointments, intense medical treatment requiring hospitalization and parvovirus cases.
If appointments are cancelled with less than 24 hours notice, your next scheduled appointment may require a deposit. Deposits for no shows are non-refundable. Please contact Pet Care Clinic for further details.
Find Us on Facebook!!

Online Pharmacy available now!
Exciting news! We have partnered with a trusted veterinary pharmaceutical company, VetSource, to provide you the convenience of at home delivery. You can now browse our online pharmacy for your pets' preventative applications, maintenance medications, and prescription diets. This resource is meant to provide you with the following:
Sign up for monthly shipments so that you never forget a preventative dosing again!
Prescription diets are available.
Free shipping is available on some orders.
All of your online Rx orders are reviewed directly by our doctors so errors can be avoided.
Diverse product line including items not currently stocked at the clinic.
**Please note that the online pharmacy is not intended to replace our clinic pharmacy. Some medication we dispense will be excluded from online inventory.**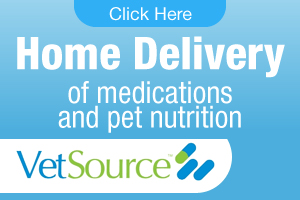 Veterinary Oral Health Council
We are often asked what products actually help fight dental disease. We are happy to answer that question with the following link to the Veterinary Oral Health Council's web page. They routinely analyze and add products to their approved products list.
http://www.vohc.org/
Pet Insurance

Dear Pet Owner,
At Pet Care Clinic, we are committed to providing the highest quality care for your furry family member and to keep you up to date on the latest information. Unfortunately, like any veterinary practice, we often see responsible pet owners get hit with major, unexpected costs. After researching the options, we have decided to recommend Pet Insurance by Trupanion to provide financial peace of mind for our clients.
Benefits of Trupanion:
simple and effective protection for unexpected accidents and illnesses
pays 90% of the actual cost of treatment with no limits
hereditary and congenital disorders can be covered if chosen
considers enrollment age, making it very beneficial to enroll early in life
easy claims forms and quick reimbursement (usually within 7 – 10 days)
We urge you to visit www.Trupanion.com and learn more about what this service can offer. They have their policy accessible on their website and you can even receive an instant quote customized to fit your budget.