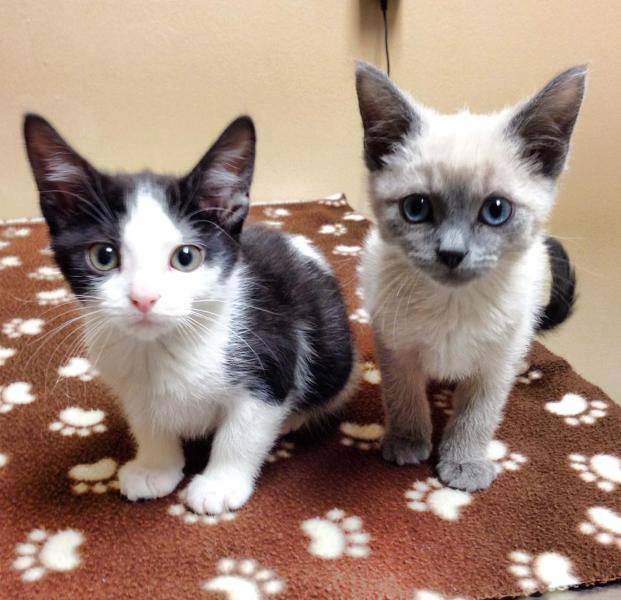 Oh the fun we have with kitten and puppy visits! But seriously – those first visits are so important!
We get to see you a few times when you're bringing in the little ones. Just like human babies, puppies and kittens need to receive booster vaccinations in order to have maximum protection from common diseases. Booster vaccinations are basically a series of vaccines spaced about 3-4 weeks apart.
Important Reminders:
#1 – We need any previous medical records. This helps us determine what vaccines your pet does or does not have. They are critical. Set a reminder to bring them to your scheduled visit!
#2 – Until your puppy or kitten has all of its booster vaccinations, you should refrain from socializing with other animals in uncontrolled environments. An example would be to not take them in places like pet stores or to play at the dog park.